WELL BEGUN IS HALF DONE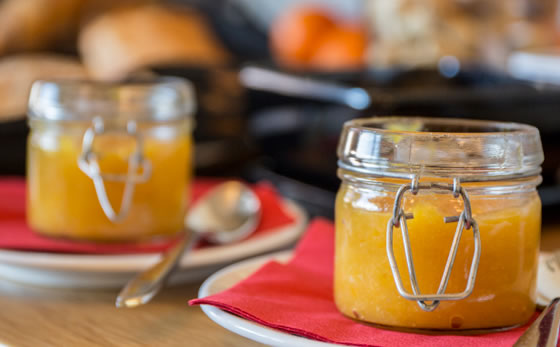 The best way to start your day is with a satisfying breakfast.
Ours is served from 7.00 a.m. to 10.00 a.m. in the breakfast room on the ground floor.
You will find a generous buffet with wholesome, healthy products, hot drinks, fruit juices, jams, butter, honey, Nutella, and many types of bread and croissant, yoghurt, cereals, biscuits, locally-made cakes and pastries, cheeses and salami.
All accompanied by a breath-taking view of the Alps.